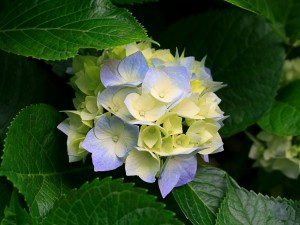 Prophet Kris Valloton prophesied the restoration of marriages over those who had a broken heart. He followed with a message about what happens when God has given you a prophetic word and the brook dries up!
1 Kings 17: 1 – 7
You may be doing exactly what God has called you to do, but for some reason time has passed and what you expected to happen just doesn't and you feel like God has left you hanging with regards to His prophecy. Kris explained that some prophecies have an expiration date. It can be our own fault they ran out. You may have been disobedient to God's intention! You might say you'll keep standing on your prophetic claim until hell freezes over. Well, Hell has frozen over, so you might as well do something about it.
In Exodus 32 Moses hears from God that He is so angry with his people that He is ready to destroy them. Moses reminds God of the promise He had made to Israel and God relents. He tells us that sometimes we receive words from God like an obedient slave rather than a close friend. Often times He is testing our heart rather than determining our destiny. A friend of God is someone who interacts with Him, not just one who obeys. Moses tells God that unless He goes with them into the promised land, they did not want to go. They felt compelled to be in relationship with Him which also showed their influence with Him. What is the purpose of all this, God?
In 1 Kings 17: 8, God tells Elijah to go down to Zarephath in Sidon, to a widow who was to provide for him. When Elijah arrives, the widow is about to eat her last meal with her son and prepare to die, because they have so little. Elijah says to her in faith, just bake me a loaf of bread first. He told her God promises that her jar will not run out, and it doesn't. Kris reminds us that when all around looks hopeless, and yet you have had multiple confirmations for what you are doing, stop feeling sorry for yourself and start prophesying into your own situation.
Kris also warns however, that there is a spirit of entitlement brooding over the body of Christ. We are sons and daughters of the king – the Bible tells us so! He makes it clear that we don't become a king until we have been a good slave. He put it this way – some people are so busy working all their way down from the top! Sometimes our head gets too big to wear the crown designed for us.
In 2 Kings 4: 1 – 7, when there was a famine in the land, Elisha helped a poor widow. She thought all she had was a small jar of oil, but Elisha used this and her faith to multiply what she had and she was able to earn enough to repay her husband's creditors.* So many times we compare what we have or don't have to meet our needs with the size of the need. This shouldn't be the case in God's kingdom. With Him, all things are possible. Jesus fed 5000 with just a small lunchbox.
In 2 Corinthians 12: 9 we are reminded that God's grace is all we need, and that our weakness can combine with God's strength to accomplish all. We are not just our strengths – we are also our weaknesses. But, God has divinely designed us to be flawed in areas so we have to depend on Him or others around us to function properly. If we have weaknesses, when we divinely accomplish something, we certainly know God has had to be there for it to happen. We are to give to others, and our standard of measure will return to us in the same standard. Give abundantly and reap abundantly. The measure itself is not of amount, but of sacrifice. God expects equal sacrifice, not equal giving.
Hebrews 11 reminds us that it is faith that pleases God. Faith is the assurance of things hoped for. If we stop hoping, our heart can get sick. In verse 13, the heroes of faith all died before their promises had been received. Hope feels; Faith sees; Lover never fails. There is no such thing as blind faith! To do the impossible you have to see the invisible.