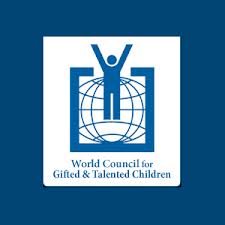 New Zealand may have lost a World Conference on Gifted and Talented Children, but Kentucky and technology has kept those of us unable to attend this one very well connected. It was just like being there 'in person' (ahem, she coughs), as I listened with passion to Roland Perrson's Keynote address –
"Who decides what giftedness is? On the dilemma of researching and educating the gifted mind."
So much better to hear his words, than to have to wait for the printed versions later.
To me, the biggest take-home (even though I am already at home!) had to be –
We in leadership need to adapt more to the traits of our gifted scholars, those of risk-taking, setting things straight, not being afraid to challenge the status quo, question established traditions (some ideas from Winner, 1996) and challenge current knowledge monopolies, if we are to make a difference.
Are we ready to become more like those we advocate for? Or are we there already, and people find it hard to work with and accept our passionate personality type?
This last question also relates to the second 'take-home' from his address.
To be in a place of influence, people must first adopt, conform and prove loyal to the dominant knowledge monopolies and their influential leaders; their allegiance must be proven before they are rewarded. Many of our gifted would find the sort of compromise needed an almost insurmountable challenge, given their traits identified in number 1 above!
This gets to the very heart of the acceptance of giftedness and following on from this, the funding of education provisions that will promote it. I agree with Roland, that their potential contribution to the global economy, to solving global problems, and meeting their own specific needs are important.  I love his comment, with regard to new threats in synthetic biology, nanotechnology, machine intelligence, and manipulation of genetic structure (Bostrum, in press):
"Will this human error become human terror?"
Roland (from Sweden) identified two problems that cause gifted education to suffer with problems of theory, implementation, and worldwide recognition, namely:
Dogmatism ( a closed mind, characterised by stubborn refusal to acknowledge truth; a wilful irrationality leading to unsound thinking; something that can contribute tremendously to survival), and
Frequent failure to recognise human nature (and take it into account in research and application).
Roland makes a great case for why this is so (you will have to listen to his speech here) but I want to look at the ability of creative gifted people to compromise, or work within the status quo.
I believe policy makers may want the 'intellectual profit' from our gifted population, but only if they can fit into their predetermined goals. Roland reminded us that Galileo was imprisoned for his scholarly opposition, and today the same sorts of 'opposing scholars' (read here, our creative gifted individuals) might also be viewed with antagonism if they are not conforming to societal expectations. As Roland reminds us, gifted often refuse to accept that which does not conform to their own logic, conviction, or insight. Their conclusions often don't coincide with the dominant knowledge economies and therefore they may experience challenges with cooperation or eventually, continued employment. If this is the case, I wonder if there is a ceiling placed on funding 'general education' for the gifted and talented, but avenues outside this that government can selectively fund to promote their own ideologies.
This shouldn't be, and probably hints at scepticism. But, Roland's address also hinted at scepticism and Big Brother tactics, and I think realistically, we need to consider everything that might be causing a disjunction for our gifted and talented. We need to BE the change our gifted population needs; we need to encourage them to know this themselves and be their own best advocates. But, we will make more inroads if we can work with the system than fight against it. Roland spoke of Clickenbeard (2007) encouraging educators to increasingly emphasise the economic benefits of their work when interacting with policy makers to be listened to.
Funding in industry follows economic benefits – in the absence of any other form of economic benefit analysis in education, we now have National Standards! As educators, we need to be accountable for our work with the children – scary as it might sound to some. Others who have worked outside of education know only too well what accountability looks like. It is a reasonable expectation that we will be measured against some sort of goal. We would be listened to better if we were offering targets for our gifted education goals to be measured against, not just rebelling against the pre-set standards. Pro-activeness, like shown in our recent Gifted Awareness campaign is a great step forward. Encouraging our gifted students to advocate for themselves is huge!
Roland Persson started with the question, "Who decides what giftedness is?" The New Zealand Education Ministry has left that to us, to every community, to decide it for themselves. Let's keep the momentum rolling and support those members of our gifted education organisations, advisory services, special interest groups, public and private organisations, and anyone like me, who just simply believes in gifted education and wants to see the best for our gifted kids, so they cope well into their gifted adulthood.
Roll on Odense in 2015! Saving my pennies already.
References
Bostrom,  N.  (2013).  Existential  risk  prevention  as  global  priority.  Global  Policy,  in  press.
Perrson, R.S. (2013). Who decides what giftedness is? On the dilemma of researching and educating the gifted mind. Keynote address at the 20th World Conference of Gifted and Talented Children, 10-14 August, 2013, Louisville, Kentucky, USA.
Winner,  E.  (1996).  Gifted  children.  Myths  and  realities.  New  York:  Basic  Books.