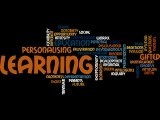 Teachers often think they just haven't got time to differentiate the curriculum for gifted students. They may not use these exact words, but they look at all the other things they have to report on each week, and doing something extra on top of that for a small minority is beyond them. Besides, if they don't really have training in teaching gifted students, what should they do?
Here are a few things that could be done in the regular classroom that would help gifted students and not hinder the rest of the class along the way. And it won't take too much extra time, but will probably save you much stress and time in the long term. It is the start of an ongoing set of ideas especially helpful when getting started with meeting the needs of gifted children in the regular classroom.
Accept there are gifted students, even if you don't know what they should look like. If a parent tells you their child is gifted, it is usually not out of pride or bragging. It is because they have lived 24/7 with this child for their entire life, and they know there is something different about the way they think and do life. Being accepted as they are is one of the best things you can do for a gifted student, and it doesn't take you any time at all, short of a thank you or a smile when parents offer you advice that might help you with their child.
Think about what sort of investigations could be done at a deeper level right at the planning stage. This is the time you should be thinking about your gifted students, not just when they finish early or start to cause you challenges in the classroom lessons. Just as you have to think about ESOL or physical disabilities when you are planning, so you should consider how what you are planning will affect the child who might already know what you are planning to introduce to everyone in your classroom.
Use labels  and practices that will not alienate your gifted child from their peers. If you say "Extra for experts" you imply that only those who complete the task at hand are experts, and worthy of a greater challenge. Gifted students are worthy of a challenge all the time, as is every student in the classroom. If they already know what is being taught, they should not have to repeat it just to earn an extra challenge. Try finding out what level each child is at before you start a topic; pretest, or maybe challenge them with the "Five most difficult first" strategy. If anyone is already familiar with the difficult level, then they should have an advanced level made available to them, or something that will challenge them to apply this knowledge in a new way.
Choice is paramount for gifted students. This involves being flexible in what you will accept as an outcome that displays what the student has learned. It might be negotiated individually with the gifted student, or be part of a whole class choice system. Having a variety of products based on learning preferences, or Bloom's taxonomy, or The Six Thinking Hats, or allowing a different context for a standard problem will accommodate the needs of gifted students to work on meaningful tasks that they are passionate about.
Have a variety of question starters at all levels of thinking displayed prominently in the classroom to provide the opportunity to "differentiate on the spot" when challenged by a student needing something extra "now". Ask the student to reword a topic with a particular question starter, or decide it yourself.   Useful starters are … In what ways could you…? Thinking about this from the …'s point of view, how else could you …? Show how many different ways it might be possible to …? From your experience, how has this helped you …? If you are not very creative, ask someone else in the school who is, or brainstorm some good question starters at your next syndicate or staff meeting.
Ask your gifted students what they are interested in – it could be Antarctica, Roald Dahl books, Science Fiction, trains, aliens, or anything that they can sit and learn about for hours. Try to incorporate these passions into the curriculum they do at least once a term. Ask them a question about it at least once a week. Give them a smile at least once a day, especially when you see them reading or hear them talking about their favourite topic.
Try these six ideas out over the next few weeks, or whenever the time is appropriate, and let me know how you get on.